School working group for mechatronics and robotics
It is more important than ever to support young talents in the STEM fields and to open up spaces of experience for them. Harmonic Drive® helps: In cooperation with Dr. Andreas Kayser, development engineer and team leader for calculation and simulation at Harmonic Drive SE in Limburg, the Fürst-Johann-Ludwig Schule Hadamar offers a workshop for mechatronics and robotics. Already since 2009, the mechatronics expert has been passionately assisting the pupils with words and deeds.
"It is not necessary to awaken enthusiasm for technology in young people, it is often already there. A helping hand is all that is needed for the first steps and practical experiments, and this works best in a group of like-minded people. A school study group, in addition to maths and science lessons, offers the best framework for this. What quickly became apparent: Not only the pupils enjoy it, but many teachers are also very committed. In the meantime, the FJLS offers mechatronics courses from the 5th grade up to graduation in the Real or Gymnasium branch," says Dr. Andreas Kayser.
Insights into everyday working life
In addition to material donations, the partnership is colourful: joint visits to trade fairs in Munich, exhibitions of robot models developed by the working group at the Harmonic Drive® trade fair stand in Nuremberg or at the MINT trade fair in Wiesbaden - at the latter, the students were able to enjoy a special prize from the German Engineering Federation (VDMA). On top of that, the participants were invited to a company tour of Harmonic Drive SE, where they could benefit from insights into everyday working life. Some students took their chance to make their first contacts with the world of work and secured a traineeship at the Limburg-based company.
Stefanie Bender, teacher for mathematics and physics at the FJLS and head of the robotics workshop, explains: "The workshop is aimed at students of all school types from grade 10 onwards who are interested in mechatronics - regardless of their level of prior knowledge in this field. Through the diverse projects and the practice-oriented lessons, we succeed in supporting the students individually. In this way, those who have had no previous contact with mechatronics quickly overcome their initial inhibitions about working practically with electronic circuits and significantly increase their competencies in the technical field as their level of knowledge and experience increases. Pupils who already have previous knowledge from the private sector or from the mechatronics lessons offered in the 9th and 10th school year as part of the compulsory elective lessons at our school can further deepen this knowledge, contribute their own ideas and concretise their career ideas of this field of activity. The cooperation with Dr. Kayser, who competently supports the participants with his comprehensive knowledge as well as experiences from professional practice and can give them insights into the professional world in this field, contributes to this in particular. In this way, we succeed in directly linking school and profession and the past has shown that we were able to give the students a professional orientation and also support them in entering the professional world through internships at Harmonic Drive®".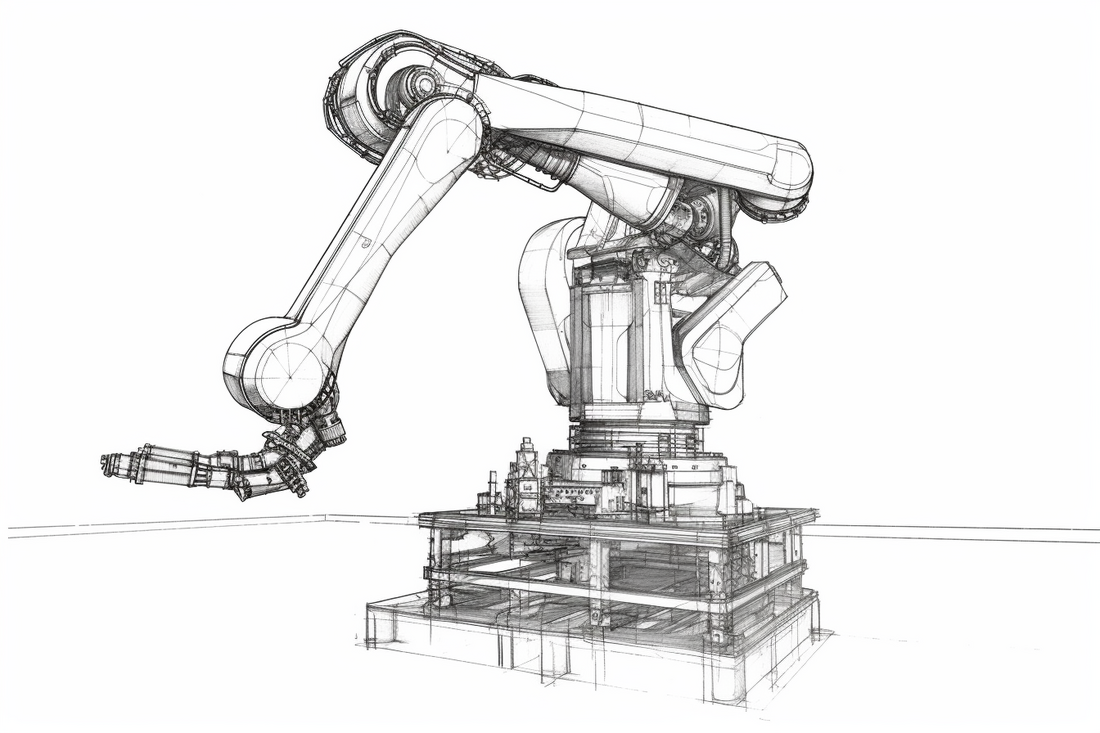 Getting young people excited about technology
Experimental investigations of electronic components and sensors, the construction of simple to complex robots and the first handling of the Raspberry Pi - the planning and implementation of own projects is not neglected in the work group. The pupils not only improve their knowledge of mechatronics and their manual skills, but also learn how to control robots.
"Besides having fun trying things out, understanding backgrounds and learning about connections, the working group naturally also pursues the goal of actively promoting young talent. That is also very important to me personally. Of course I'm pleased that some of the alumni have taken up technical studies in the meantime. Maybe one day they will develop the next generation of Harmonic Drive® actuators. Or maybe one day they will supervise boys and girls themselves in a technology group," comments Dr. Andreas Kayser.
Especially in times of a shortage of skilled workers, technology experts are in great demand in German companies to meet the challenges of the future. For this reason, Harmonic Drive® has made it its mission to inspire young people for technology, to qualify them and to bind them to the company.
More about the robotics workshop at Fürst-Johann-Ludwig Schule Hadamar (German website): www.fjls.de/index.php/angebote/arbeitsgemeinschaften